Here at Executive Tax and Accounting Services we provide the best accounting and tax service customized to your needs. We will work with you and your staff to get all issues resolved and file all returns with the correct taxing authorities. Our primary goal is to give you the personal attention you deserve.
Let OUR Experts With QuickBooks Help You Now!
With over 20 years of QuickBooks experience, I can log into your computer and fix your problem in minutes.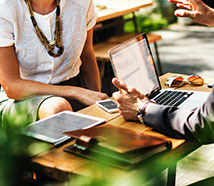 Taxes
Individual / Personal Taxes
All tax forms required by the I.R.S. for Individual returns, Sole Proprietors, etc.
All tax forms required by the I.R.S. for Corporate, Partnerships, and Estates.
Form: 941 Employer's QUARTERLY Federal Tax return, Form: UCT-6 States QUARTERLY Tax return.
Book keeping
Bookkeeping Services
Review of General Ledger, as well as Journal, Entries covering: Assets, Accounts Receivable, Accounts Payable, Inventory, etc.
Consist of a 'Balance Sheet, a Profit and Loss Statement' and a 'Statement of Cash Flows', usually prepared for owners, share holders or a banking institution.
Financial Planning
Financial Planning
Helping individuals plan their finances to achieve a stable future.
Matching the bank transactions with your company's ledger
Additional Services
Notary Public
Notarize documents, draw up or certify contracts, deeds, and other documents for use in legal documents.
Network Administration
Backup
Data Recovery
Software Purchases / Evaluations
Software Training
QuickBooks Great Plains
EasyAct
Excel.